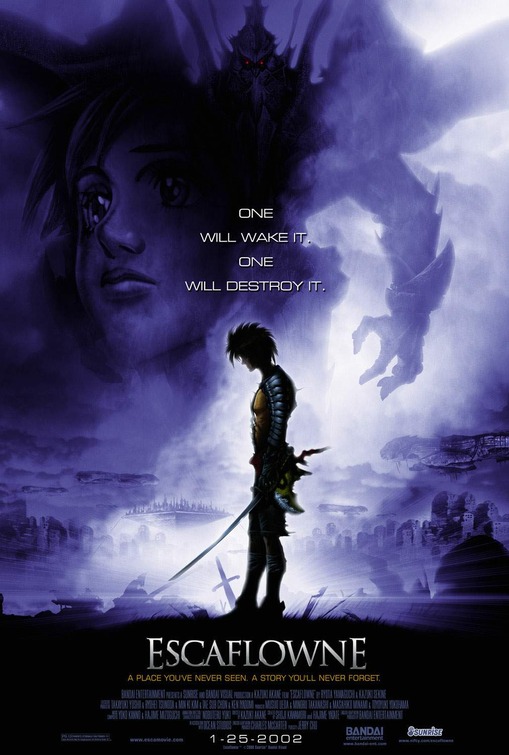 Mon. Jul 12, 2004:
Escaflowne
The Wing Goddess has the power to summon the legendary
Escaflowne and by doing so she will choose the path of Gaea's
future.
Basada en una serie de anime tenemos a una desencantada jovencita que esta al borde del suicidio, y responde a un llamado de socorro, para convertirse en la diosa que destruira otro planeta. Hermanos en bandos opuestos (cada uno tambien buscando destruccion) la necesitan para sus propositos. Me encanto el juego de espada que hay en las batallas. No todos los caracteres estan desarrollados, pero me imagino que para eso es la serie de tv.